Trunk Show with The Organic Company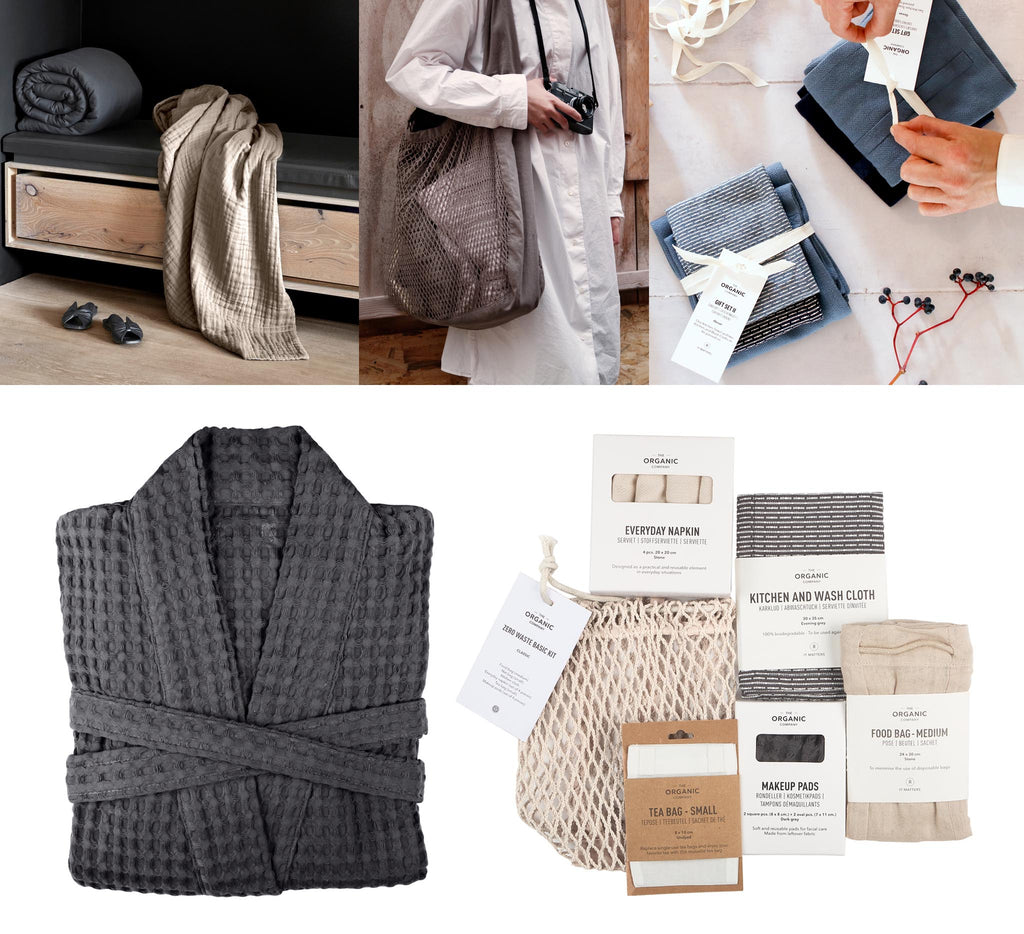 SATURDAY, OCTOBER 15 1:00-4:00PM
Join us for an afternoon of fun and shopping with Rikke, owner/partner with (female-owned and run) The Organic Company. Rikke will join us to talk about living a more sustainable lifestyle and will demonstrate the company's unique textile designs, while helping you get started on your holiday shopping.
The Organic Company is a Danish design brand creating sustainable home designs in certified organic cotton, with respect for nature and people. The products are made in subtle, Nordic color tones and high quality cotton to last for a long time.
The Organic Company is celebrating their 15th birthday and there will be some great promotions on the day so you can get something for yourself and your home as well as get started on holiday gifts for the family. Rikke will show products from their bath and personal care categories in addition to the products already available in our store. It will also be possible to pre-order from their extensive product catalogue for special items like bathrobes and bath towels gift sets, soft throws and some of their great reusable bags.
Special promotions offered on the day include: reusable makeup pads, sports towels, bath towels and washcloths, delicates washing laundry bags, net drawstring bags, gauze all purpose bags, junior aprons and junior oven mitts!
Please join us!