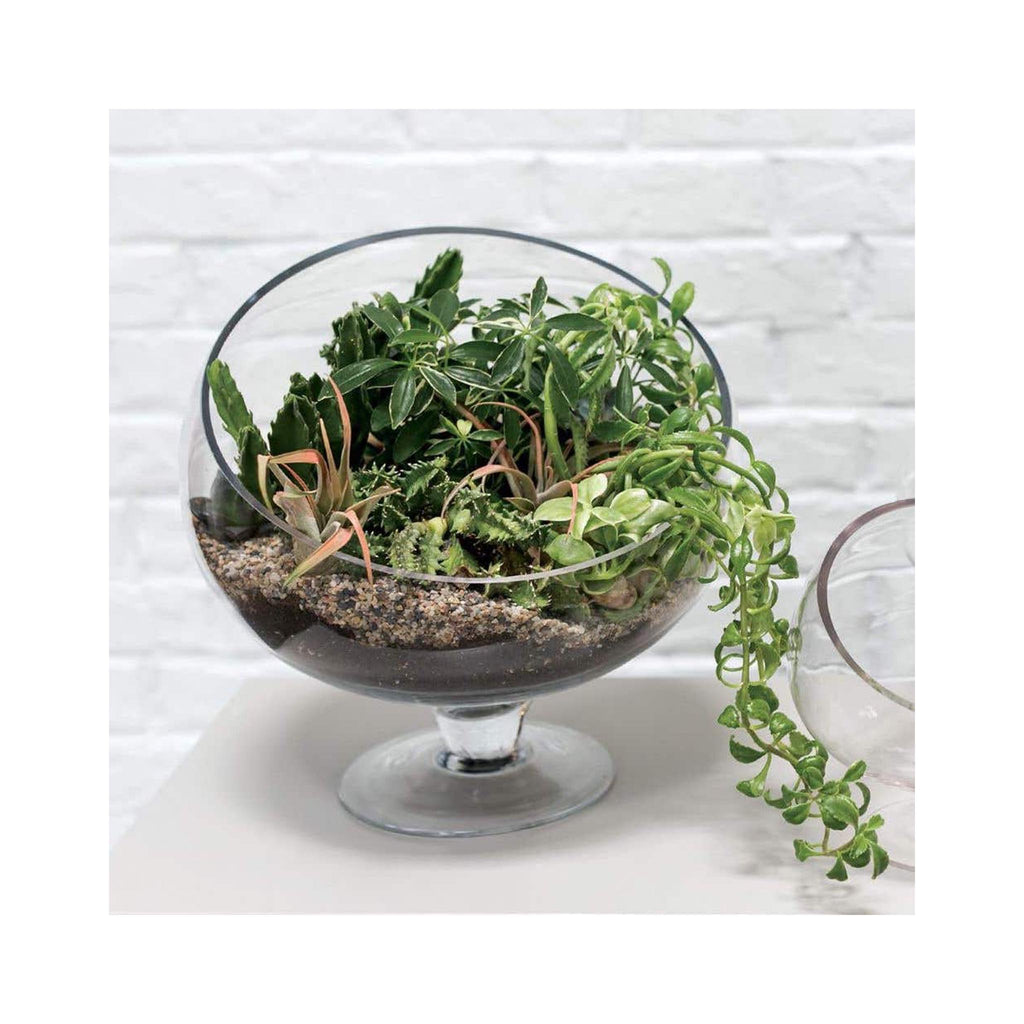 In collaboration with Derby Farm Flowers & Garden, we are hosting a Make Your Own Terrarium Workshop which is a fundraiser for the Nonantum Neighborhood Association Scholarship Fund. This fund is comprised of 3 individual scholarships: the Francesca Cedrone Scholarship, the Alan "Jay" Ciccone Scholarship and the NNA Scholarship, each awarding $1000 each to 3 Newton North High School graduating seniors who reside in Ward 1, Precincts 1 or 4. Applications are due by April 30. More information and the application form can be found here. The 3 winners will be announced at the Nonantum Village Day to be held Sunday, June 4.
Derby Farm will provide a glass vessel and all of the plants and materials you will need to create your own open terrarium (example in photo). Since our workshop takes place before Mother's Day, this is a perfect activity to do with your mom or with with one of your children or grandchildren (Age 5+). Or make one as a gift for your mom! 
DATE: Thursday, May 4 6:30PM. Limited to 20 participants. *Participants must pre-register.  Class fee: $75/person. 
Please add this item to your cart and proceed to check out to guarantee your spot. You will receive a confirmation email and a reminder closer to the date of the event. You may also call the shop to register: 617-244-3510. 
The event will take place at Greentail Table: 343 Watertown Street, Newton, MA 02458. Parking is available on Watertown Street and in the public lot off of Chapel Street.
What You Should Bring:
*Any decorative elements or personal touches you hope to include in your terrarium.  Shells, crystals, figurines, etc.
 *A bag or box to tote your terrarium home in.  They're glass, so will need some cushioning.

About Derby Farms:  

Derby Farm Flowers & Gardens is more than just a florist: we're a women-owned, environmentally-conscious, garden inspired boutique blurring the lines between indoors and outdoors with a curated selection of specialty gifts, home decor, and garden goods. With a European design sense, our floral arrangements extend the garden from the glories of summer through the chill of winter. Come visit our two locations to find botanical themed gifts or bespoke floral arrangements for any occasion.
Continue reading